IQOS 3 MULTI UAE
IQOS 3 MULTI DUBAI
The IQOS 3 MULTI is essentially something different than regular Iqos 3. Iqos 3 multi uae doesn't need a case to be charged, you can smok back to back 10 heets cigarettes in a day.
so you just carry around the device and insert a new heat stick whenever you want to use it. Unlike the standard IQOS device, it can be used multiple times—hence the name—before it needs to be recharged.
The Multi is a little larger than the standard IQOS, but not by much since it can easily fit into any of your pockets. It has a rounded rectangular design and all of the various openings are covered, which helps in portability. Loading the HEET sticks is easy since there is a hole for them on top of the device that easily slides open.
TO BUY HEETS CIGARETTES CLICK HERE
IQOS 3 MULTI Performance and Flavour
Device Performance:
In terms of performance, the main difference between the two new models is that IQOS 3 needs to be recharged after each use. Whereas the IQOS 3 Multi can be used ten 10 times before it needs to be recharged. Otherwise, they function just the same, with a heat-up time that is pretty slow compared to other e-cigarettes, not to mention regular cigarettes.
Flavour Quality:
You would expect that the IQOS comes the closest out of any e-cigarette to replicating the feeling of smoking a cigarette, and you would be right. However, that can be a positive or a negative for some people. In general, the IQOS UAE has a strong throat hit and enables mouth to lung inhalation. It has a somewhat sour taste that might be off-putting to vapers used to the colorful flavors of various e-liquids. However, there is a very high likelihood that former or current smokers will enjoy that flavor. There isn't much of an aroma, so it can be used in public around other people and they probably won't complain.
HOW TO USE IQOS 3 MULTI IN 3 EASY STEPS
Remove the cover to reveal the heat stick chamber.
Insert a tobacco stick into the chamber and press the power button.
Once the indicator light has stopped blinking, inhale from the tobacco stick.
SMOK 10 BACK TO BACK CIGARETTES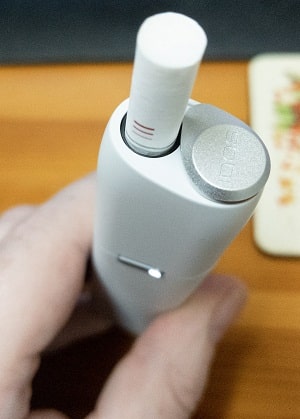 IQOS uses heated tobacco technology that heats tobacco without burning it.

IQOS is a smoke-free alternative to cigarettes.

IQOS devices have been designed to work exclusively with tobacco sticks called heets dubai that can be purchased separately.

IQOS uses real tobacco, not liquid, the ceramic heating blade heats the tobacco from the core, ensuring real tobacco taste and satisfaction with no smoke or ash.

IQOS creates tobacco vapor that dissipates faster than cigarette smoke.
the odor left on hands, hair, and clothes is significantly less when compared to cigarettes.

IQOS is for adult smokers only, IQOS DUBAI is not Risk-free, the best choice for consumers concerned about the health risks of smoking is to quit tobacco use altogether

Keep this product out of the reach of children.

Health warning: This product contains nicotine which is a highly addictive substance.
#IQOS #IQOSUAE #IQOSDUBAI #IQOSSHARJAH #IQOSABUDHABI #IQOSALAIN
#iqos #iqos3 #iqos3multi
iqos 3 multi, iqos 3 multi uae, iqos 3 multi Dubai,
BUY HEETS FOR IQOS
iqos 3 multi Abu Dhabi, iqos 3 multi  Sharjah
BUY HEETS IN UAE
buy iqos 3 multi uae, iqos 3 multi Dubai,
BUY HEETS IN DUBAI
buy iqos 3 multi online, online price of iqos 3 multi,
iqos 3 multi wholesale price, buy wholesale iqos 3 multi,